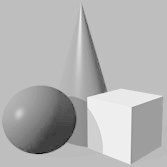 Retire to the Lake . . . Treasure Lake that is. Treasure Lake is conveniently located in DuBois, Pennsylvania, and a great place to retire. I should know. I am not only a Realtor® but also a resident of Treasure Lake and love living here. I believe you will, too. In fact, many of my clients have purchased their homes as vacation properties with the idea of retiring here when they are ready. This is a great time to buy since interest rates are low and prices are affordable. Why not "Buy Now and Retire Later" as recommended in a "Forbes Magazine" article, which states that vacation home buyers "had an average age of 49 and 34% planned to use the property as a primary residence sometime in the future." The article goes on to say that the old real estate adage, "Location . . . Location . . . Location . . . is especially true if you are looking for a vacation home" and I would add crucial if you plan to buy with retirement in mind. They advise looking for a place with "views, good public transit and convenient to medical facilities." Well, the 9,000-acre, gated community of Treasure Lake has these advantages and so much more.
I specialize in Treasure Lake retirement and recreation properties and helping you find the lifestyle you want, need and deserve within your budget. Take a look at this website and come back often for information that will help you as you make decisions for this important next step in your life.
When you are ready, contact me for your tour of Treasure Lake and the surrounding community and to look at a selection of available properties. Want to build your dream retirement home? I can help you find a lot, introduce you to builders and assist you in adding healthy, eco-friendly, cost efficient and flexible spaces so your new home will meet your needs now and in the future.
Be sure to look at my favorite "Links" page and let me know what you are looking for by completing the form under "Contact Us."
I look forward to hearing from and working with you!
Elaine
Elaine F. Rhodes, Realtor®, CNE, Green, SRES
License #RS302562

RE/MAX SELECT GROUP
3215 Bee Line Highway
DuBois, PA 15801, USA

814--375-1102 Ext. 431 (Office)
814-933-9331 (Cell--call or text me)
814-375-1108 (fax)